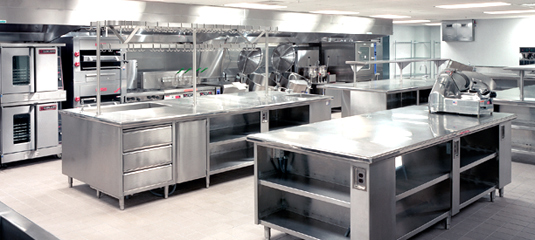 Kitchen Layout Planning
You need Ivy Marketing & Consulting for your kitchen layout & planning, if
You are starting out and need help in basic design of kitchen spaces.
You need to optimise space.
You need to verify the equipment utilisation.
You need to ensure that the work flow is smooth.
You need to make sure that staff are not running around to get orders executed.
You need to find ways to reduce labour.
Kitchen layout planning is to ensure successful design by combining the various aspects of the restaurant; the menu dishes, arrangements of dining areas, kitchen floor plans and back of the house are all combined.
There is one common characteristics to all food service facilities, each is involved in production and sale or distribution of food. This demands that the food service facility be planned and operated by modern management concepts.
Layout planning is a more limited function of the planning process as as it deals with arrangement of food service facilities. It dictates operation efficiency of the facility and so assumes significance.
Planning a layout of kitchen is part of design which covers
Project concept
Market studies
Financial Planning & feasibility study
Location and site consideration
Size
Menu
Service
Atmosphere
Pricing
Food preparation and production methods
Materials and
Layout of equipment, workplaces
Ivy Marketing & Consulting can play an advisory role in planning the layout of the kitchen.  As outlined above the layout planning is fundamental to the overall  design.